Serenity Online Therapy
Online Counseling Services by Video Therapy, P

hone Therapy,

Chat Therapy and Email Counseling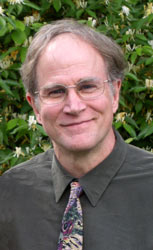 Welcome! I'm Carl Benedict, LCPC. If you've found my website, then you're probably searching for help in finding a more fulfilling life. You may not know what is missing or wrong. You may simply feel empty, dissatisfied, angry, fearful, confused, guilty, or any mix of uncomfortable feelings. Or you may have been struggling for months or years with depression, anxiety, addiction, panic attacks, grief and loss, childhood abuse, codependency, anger, or other problems of life. The good news is that you are not alone and you do not have to deal with these feelings in isolation.
My philosophy of counseling is quite simple: I believe in the inherent wisdom in each of us. Thus, I will help you discover, or re-discover, the wisdom that already resides within you. I facilitate this process through active listening as I strive to understand your life from the inside out. Then I offer insights and teach skills designed to help you understand and manage your feelings more effectively so you can make better decisions about your life. In short, I help you develop emotional intelligence - the ability to skillfully manage and utilize your feelings to create a more fulfilling life. For a more detailed explanation of my counseling philosophy and style, go to My Counseling Philosophy. If you would like to review my counseling credentials, go to My Counseling Credentials.
I also have a YouTube channel, Counselor Carl. You can review all my videos listed by category at Carl's YouTube Videos.
As a Licensed Clinical Professional Counselor (LCPC), I have helped thousands of individuals achieve a more satisfying life, and I am here to help you do the same. To see if online counseling therapy might be right for you, go to Online Therapy. And for more information on my online services - Video Therapy, Phone Therapy, Chat Therapy, and Email Counseling - go to Online Counseling Services & Fees.
Meet Counselor Carl in this 3-minute YouTube video:
Serenity Online Therapy uses encryption protocol to insure your online privacy in video therapy, phone therapy, chat therapy and email counseling. For more information on confidentiality, security, and privacy, go to Online Counseling Confidentiality.
If you would like to request online therapy, then go to How to Begin Online Counseling. If you would like to ask me a question, then go to Contact Me. If you are in crisis now, then go to In Crisis Now?